Miss a Sunday? Want to hear what the Pastor had to say again? Former member wanting to see what is happening at Trinity? Thinking about attending and wondering what the preaching is like? We will link video files of most of the sermons here. I will have edited them to include the on-screen slides and graphics we used on Sunday as well. May you be blessed by hearing God? s Word! Pastor Lawrence Becker
Wednesday, April 5 - "Obedience At The Crossroads"
Sunday, February 12 - "Response Ability"



Sunday, October 30, 2016 - "Reformation 2016"



Sunday, October 2, 2016 - "Increase Our Faith"




Sunday, July 24, 2016 - "The Jesus Prayer"


And
more....
Sunday, June 12, 2016 - "Crucified With Christ"
Second Sunday of Easter, April 3, 2016 - "Dealing With Doubt"
Easter Sunday, March 27th, 2016 - "See For Yourself"
Friday, March 25, 2016 - "See For Yourself"
Sunday, March 13, 2016 - "This One Thing"
Sunday, March 6, 2016 - "Lost & Found"
Sunday, February 28, 2016 - "The Barren Fig Tree"
Sunday, February 28, 2016 - Second Service
Reverend Orville Hiepler - Former Trinity Pastor"
Sunday, February 14, 2016 - "Overcoming Temptation"
Sunday, February 7, 2016 - "Transformed"
Sunday, January 31, 2016 - "Love Defined"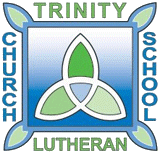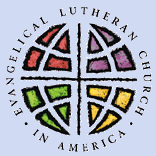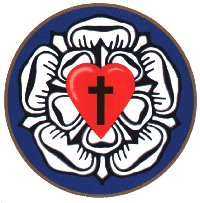 ---
Search Our Website:
---
Through The Bible In One Year
All "The Way" Through, Together!
Click here to view or print this month's reading schedule.
---
Bible Verse of the Day



Our Sunday Worship Schedule


Our Traditional Worship Service is at 8:30 A.M. and our Contemporary Worship Service is at 10:45 A.M. Sunday School classes will be held between these two services at 9:45 A.M. Child care is provided.
---
Our Guestbook







We are happy that you stopped by and we hope that you have enjoyed your stay. Before leaving, please take a moment to sign our guestbook. You can do this by clicking on

"Sign Our Guestbook"

. We would really like to hear from you. If you would like to read what other visitors have had to say, just click on

"View Our Guestbook"

. May God bless you and have a nice day!