Jesus said to him, "I am the way, and the truth, and the life. No one comes to the Father except through me."
John 14:6



Sunday Sermons and Worship
Sunday Sermons and worship can now be viewed from our website. For sermons and services through May 17, 2020
click here
and for sermons and services May 17, 2020 and later
click here
.
Click here
to view the Sunday, July 12th Order of Worship, Family Time Message and Family Craft/Activity.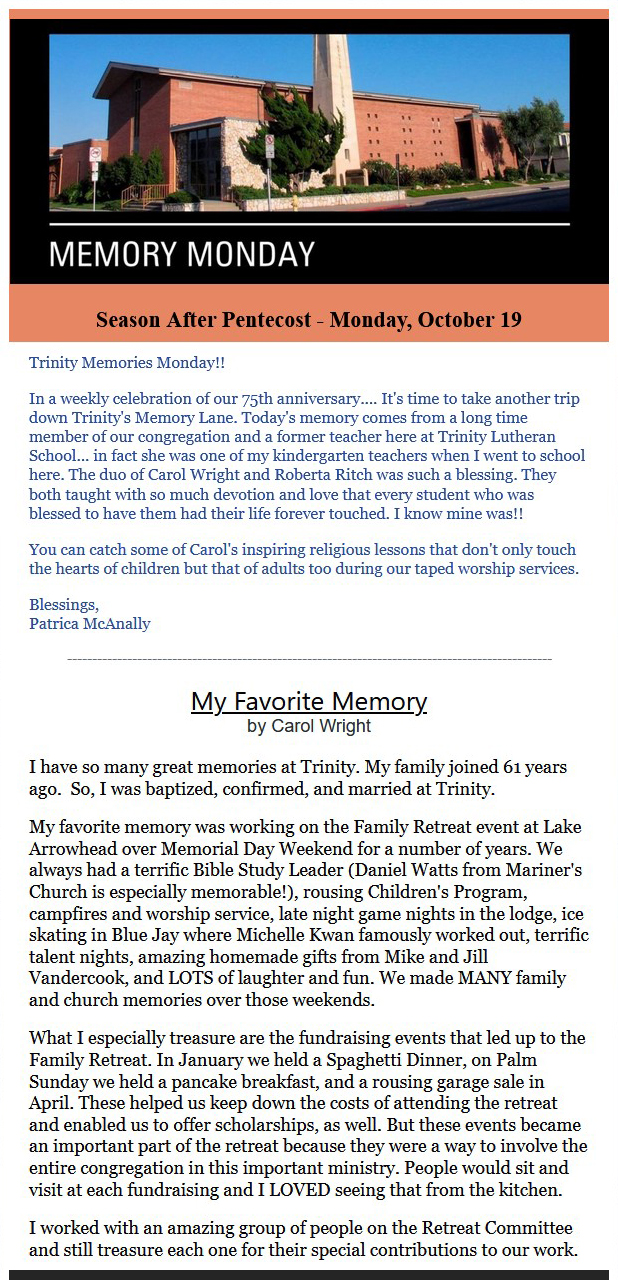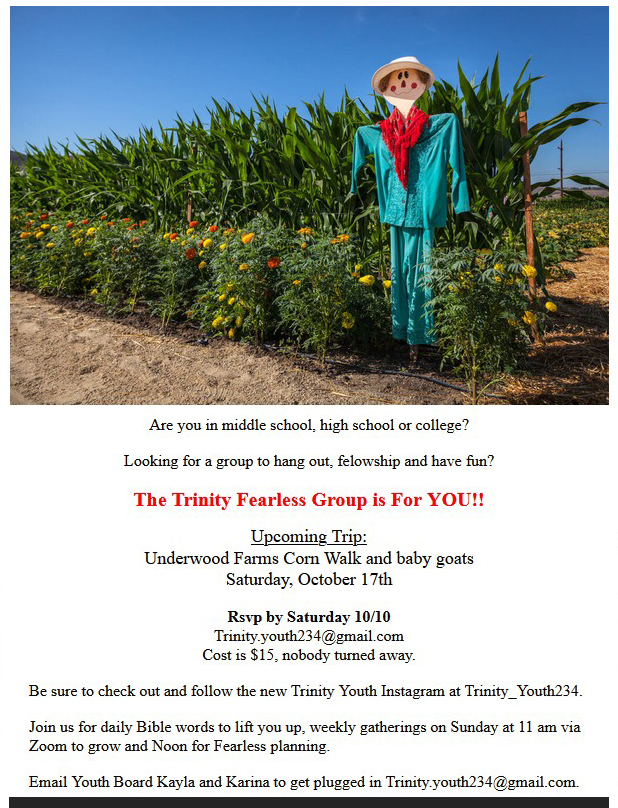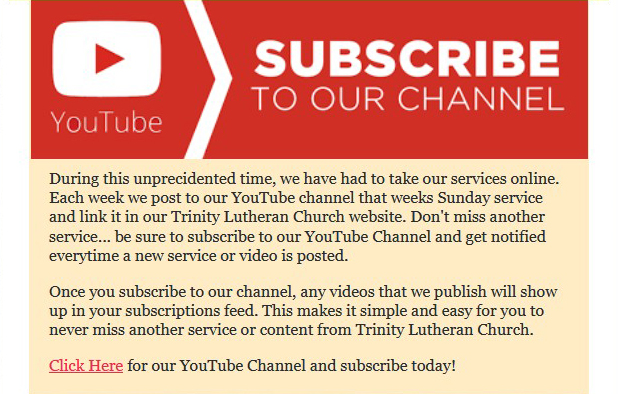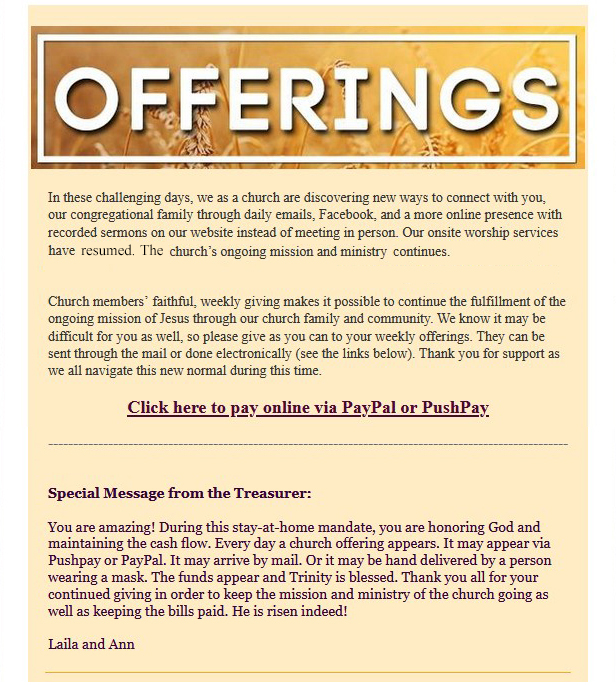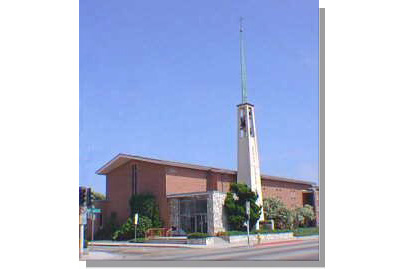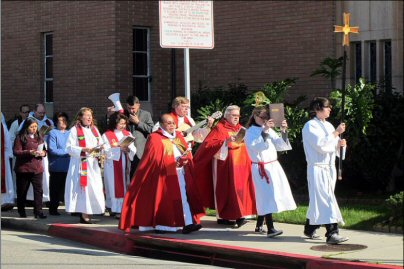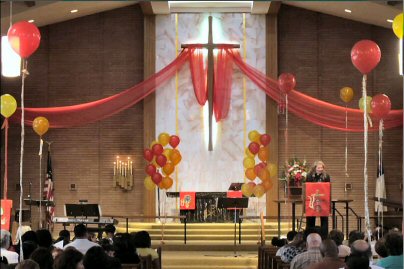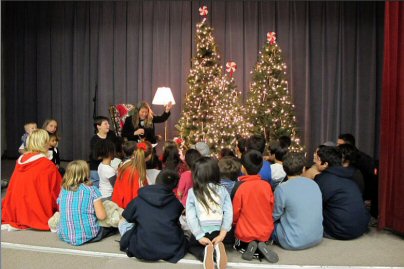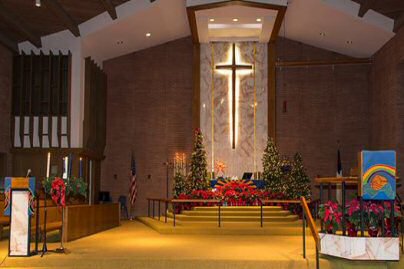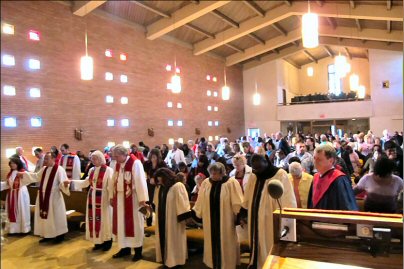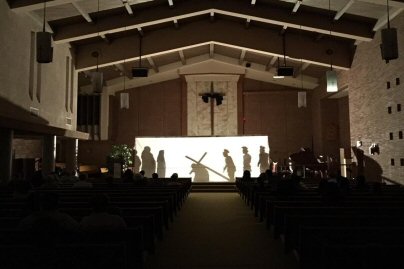 Welcome!
Thank you for visiting our web site. We at Trinity Lutheran Church of Hawthorne invite you to worship, learn, and fellowship with us Sunday mornings in the future. Our worship service and Sunday school classes have been suspended due to the Covid-19 Coronavirus. But, if you would like to find out more about our church and what we have to offer in the areas of Christian education, ministries, Bible studies, opportunities for fellowship, and much more, just click on the appropriate link to the above.


An Important Message From Our Congregation President
Dear Trinity Family and Friends,

I know that it has only been a day or two since I sent out my last email to you but we have been monitoring communications from official sources and government agencies for updates on preventing the further spread of the COVID-19 Coronavirus.
At this time, Trinity Leadership has determined that it is best for our congregation to suspend any activity at Trinity Lutheran facilities until Saturday, April 4th, 2020 as we do not want to risk inadvertently contaminating people who have compromised immunity or would struggle to battle the disease and we want to align ourselves with the recommendations and precautions of the CDC, the Southwest California Synod, and many government agencies.
There will be no Sunday worship services nor any on-site meetings during this period.
There are links to Online Worship services and Live-streamed Services that can be found at the Southwest California Synod's website (see the Alternate Worship link in the Joint Statement below).
At this time, we are planning a very simple Palm Sunday worship service only which will be held in the courtyard between the Sanctuary and AMC, weather permitting. If the Palm Sunday Service plans change, you will be notified as early as possible.
Please remember that the Church is ultimately God's people and it is not limited to a building. We encourage you to reach out and call others, see how they are doing, ask if they need any help and continue to pray with each other.
Thank you again for your continued prayers, blessings, compassion and patience during this extended period of caution.
Blessings in Christ,
Kaye Brandos, President
March 17, 2020

Below is communication received from the two Southern California Bishops, Guy Erwin and Andy Taylor:

A Joint Statement from Bishop Guy Erwin and Bishop Andy Taylor
If then there is any encouragement in Christ, any consolation from love, any sharing in the Spirit, any compassion and sympathy, make my joy complete: be of the same mind, having the same love, being in full accord and of one mind. Do nothing from selfish ambition or conceit, but in humility regard others as better than yourselves. Let each of you look not to your own interests, but to the interests of others.
- Philippians 2:1-4
Dear members and friends of the Southwest California and Pacifica Synods,
The apostle Paul reminds us in this passage from Philippians that we are to seek not our own interests, but to do that which will help others. These days, looking to the interests of others means doing all we can to safeguard the health of our neighbors during the current worldwide Covid-19 pandemic. In our letter last Thursday, we encouraged you to cancel all mid-week gatherings, but gave no recommendation on the question of cancelling Sunday worship, leaving that decision to pastors and church councils. In light of today's call by the President and the Virus Task Force to cancel all gatherings of more than 10 persons for the next 15 days, we have decided to strongly urge our congregations to suspend all in-person worship gatherings through Palm Sunday, April 5, at least, and perhaps beyond. We know this will disrupt congregational life, and deprive our people of the comfort of gathering with others to hear the gospel and receive the sacrament of Holy Communion, but we believe this action is in the best interest of protecting the public health, and thus of serving the neighbor.
We also strongly urge congregations to encourage those who use their buildings for worship, community gatherings, AA groups, etc., to meet virtually rather than on church property for the time being. We further urge office staff to consider if they can do their work at home. Someone would need to come by the church building to pick up and respond to the mail, but we would recommend staff meetings be held virtually. Additionally, congregations would be best served by discouraging their members from coming by the building unless invited. We intend to model this at our two synod offices as well. Dr. Anthony Fauci, who is a part of President Trump's task force on the virus and serves as the Director of the National Institute of Allergy and Infectious Diseases says that what seems like an over-reaction is actually the right reaction to the severity of the situation. If the disease spreads at a fast rate, it would overwhelm our hospital system, and we would not have the respirators needed to save lives. At a time like this, it is best, in our opinion, to err on the side of caution.
We encourage congregations to continue to gather the faithful virtually even while we must be physically apart. Some of our congregations have put together phone trees to contact members on a weekly basis while Sunday worship is not a possibility. Others are live-streaming services that are attended by only the pastor, a camera operator, and, at times, a few musicians. Still others are providing online devotionals, interactive Bible studies using technology such as GoToMeeting or Zoom, and pre-recorded videos for use by those who stay at home. We are awed by the creativity and vision of our pastors. If you have a resource that you would like to share with our synods, please leave a comment on our Facebook pages or reply to our Synod blogs to let us and the rest of the Synod know what you are doing.
We know that this is a stressful time for all. We encourage Conference pastors and deacons to meet weekly via Zoom and are willing to have our staff members set up times for that to take place. We also encourage you to think about the implications for your congregation of a possible future intensification of the quarantine: a "shelter in place" directive. This would necessitate even virtual worship be led from homes.
We also encourage those who are able to continue to make their faithful, generous offerings to their congregations. We know that many will be unable to do this, especially if they lose their jobs or work hourly in an industry that has been hard-hit by this situation. Congregations often survive month-to-month, and pastors, deacons, and other staff have bills to pay, as does the church. We will come out on the other side of this and will need those staff members to continue to provide ministry both during after this period of separation. By the way, the Employment Development Department has provisions that may provide Disaster Unemployment Assistance during disasters even for those who do not qualify for regular Unemployment Insurance benefits. You may access information about this
here
.
Finally, remember that you do not go through this alone. God is with you and will help you to make the right decisions as you "look to the interests" of your neighbors. We know you will find ways to share the gospel, pray for one another, protect the health of all, and see God at work in these very difficult times. God be with you and guide you as you make these decisions.
Yours in Christ,
Bishop Guy Erwin
Bishop Andy Taylor
March 16, 2020

Sent March 15,2020
Dear Trinity Family and Friends,
"Social Distancing" seems to be against everything we experience as Christians in our walk with Christ – we lay our hands upon each other in prayer, we hold hands when we pray, we hug and embrace as we share in joy and sadness and greeting.
Unfortunately with the very real pandemic of the Coronavirus threatening how we live our daily lives, Trinity leadership has determined that it would best for our congregation to suspend all non-essential events and gatherings held outside of the Sunday worship services beginning on Monday, March 16th, 2020 through at least Sunday, March 29th, 2020.
Our day school, preschool, infant-toddler care center and before and after school programs have also been suspended until at least March 29th as well.
Therefore, there will be NO Lenten Soup Suppers or Lenten Services on either Wednesday, March 18th or 25th. Nor will we be having coffee hour after Sunday church worship service.
The Council meeting scheduled for March 23rd is rescheduled to March 30th at 7:00pm.
We recommend that all church/council groups suspend their gatherings and meetings during this 2-week period. Please contact your group's leadership for any meeting information.
We request that all who are in any way health-compromised or sick NOT attend worship services or any other group gatherings. The COVID-19 virus is spreading in our immediate community, and we risk inadvertently contaminating people who have compromised immunity or would struggle to battle the disease.
Attached are fact sheets from the CDC if you would like to know more about COVID-19. Click here to view these fact sheets.
Thank you for your continued prayers, blessings, compassion and patience during this period of caution.
Blessings in Christ,
Kaye Brandos, President
March 15, 2020

Below is the communication received from the two Southern California Bishops, Guy Erwin and Andy Taylor:
Beloved in Christ!
In this time of near-universal concern about the spread of the coronavirus disease COVID-19 in the territories of our two synods, we wish to share a word of support to you, our congregations and their lay and rostered leaders, as you wrestle with local decisions about how to modify your worship and other ministries in ways that are responsible and help keep your people and your communities as safe as possible. Our key advice is this: obey local regulations; take sensible precautions; pray without ceasing.
First, because of the Los Angeles mayor's statements today, we urge Los Angeles area congregations to consider canceling worship this Sunday and next (March 15 and 22). The City of Los Angeles has discouraged any gatherings of more than 50 persons. There may, however, be congregations in more distant communities that still wish to worship this weekend and take a decision on suspending worship later. Within another week we should know more about the virus's spread. If it is as infectious as expected, taking these measures early should help greatly.
Ultimately, the decision about whether or when to cancel Sunday worship services rests with the pastors and congregational councils of each congregation. We your bishops can only advise you and support you in what you decide. As a church, of course, our default position is to hold worship on the Lord's Day. But there are situations in which canceling worship is the wisest choice. Our governor has recommended cancelling meetings of 250 or more. If your attendance is at that level, you may want to consider cancelling services, or encouraging worshippers to stay home and live-streaming the service. If not cancelled, worship should certainly be modified to accommodate local situations and to make it safer for those who attend. There are many practical solutions circulating. People in higher-risk groups can be urged not to attend in person. Livestreaming remains an option for some communities. We will try to make it easy to find some possibilities by posting them on our websites and communicating them in our regular e-mail messages. We realize that canceling worship may reduce offering income and that Sunday-only employees must still be paid. We do not take this lightly—but this is a public health emergency.
Second, if worship is held, please do what you can to reduce risk. It is always possible to omit Holy Communion and hold a Service of the Word instead. If Holy Communion is celebrated, it may be offered or received "in one kind"—that is, by only receiving the bread. Lutherans believe that the Body and Blood of Christ are really present in both the elements of bread and wine—we offer and receive them both because we believe that to be the fullest obedience to Christ's command—but it is perfectly possible to commune validly with only one. In fact, Martin Luther insisted that a fully valid communion could be made in the heart, by anyone who hears the words "given for you" and believes them to be true. If you choose to experience a worship service digitally or on your television, know that you do not need the bread and wine to have communed spiritually—you only need faith.
A number of congregations in our synods hold hands while singing the Lord's Prayer, when saying other prayers, or when receiving the blessing following Holy Communion. We recommend this practice be suspended throughout this health crisis. Shaking hands during the passing of the peace should also be replaced with some other gesture, such as a bow, of peace. Third, we strongly recommend that you cancel all non-essential gatherings of people: coffee hours, midweek Bible studies, Lenten soup suppers, and other side activities should be suspended for the time being. If you have feeding programs for your neighborhoods, consult with other social welfare providers, and keep in mind that the poor and those enduring homelessness are vulnerable on many levels and at special risk for infection. Many of our congregations have tenant groups that meet on your property; you may have to honor your agreements with them, but it would be better to shut as much down as you can until health officials declare the worst to be past. Congregations with church schools or early childhood centers should be guided by the example of local public schools when deciding when to close or how to change procedures. The CDC provides guidelines for school administrators which may be helpful during this time. We need to balance our care for others with our care for ourselves—somehow we have to do both as best we can.
Fourth, we are not as of now cancelling events that will take place after Easter. Our combined Synod Assembly and Pacifica's Anti-Racism Training seminar are still scheduled to take place for now. You may make hotel reservations for the assembly, but check the hotel's cancellation policy. We hope that we will be able to have these events as planned.
On a smaller scale, we will be reducing staff presence in our respective offices in Glendale and Santa Ana for the next week at least. We will try to keep at least one person present during business hours, but if your phone call is not answered, please be patient: leave a message or send an e-mail. Work will go on, but in different ways: all in-office meetings will be converted to virtual meetings. Please do not come to our offices unless you are specifically invited by a staff member. If you have a meeting scheduled with synod staff, they will send you a way to get in touch. We think it is safe to say that all Synod-sponsored face-to-face gatherings between now and Palm Sunday will be cancelled or made digital. The Bishop's Chapel weekly Eucharist on Wednesday will be suspended until further notice.
Finally, remember: you are not alone. God is with you, with us all. We urge you to watch Presiding Bishop Eaton's video message on the current situation. We promise to keep you informed as the situation changes; we will update you through e-mail notices and through social media. Again: be not afraid, for even in our anxiety and uncertainty, God is with us and will bring us through this crisis into fuller and more abundant life.
God bless you all!
Bishop Guy Erwin and Bishop Andy Taylor
March 12, 2020


We invite you to join us as we Love, Grow and Serve together.




What We Believe about Jesus Christ

Jesus is God's son, chosen by God to become human like us. In his life and being he broke through the prison of sinfulness and thus restored the relationship of love and trust that God intended to exist between himself and his children.
The man, Jesus of Nazareth, lived and died in Palestine during the governorship of the Roman procurator, Pontius Pilate; and we believe him to be the Messiah chosen by God to show his love for the world. He is God, yet with all the limitations of being human. His relationship to God, however, was not one of sin but rather of perfect obedience to the Father's will. For the sake of a sinful world, Jesus was condemned to death on the cross.
But death could not contain him. On the third day after his execution, the day Christians observe as Easter, Jesus appeared among his followers as the risen, living Lord. By this great victory, God has declared the good news of reconciliation. The gap between all that separates us from our Creator has been bridged. Thus, Christ lives today wherever there are people who faithfully believe in him, and wherever the Good News of reconciliation is preached and the Sacraments administered.

Our Mission Statement

The Mission of Trinity Lutheran Church and Schools is to Love, Grow and Serve ALL of God's people as we joyfully do
Christ's work.


Our Vision Statement

Trinity Lutheran Church and Schools are a spiritual home for all, where the beacon of God's love and light serves as the foundation for the community to know Jesus Christ.




Upcoming Events & News...

(Place the mouse pointer in box to stop scrolling.)



This site created and maintained by:


M. Vandercook

Last modified: June 5, 2020


To Top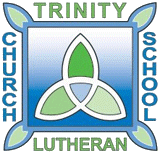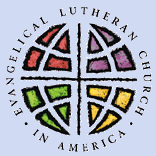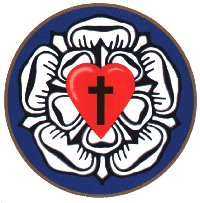 ---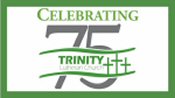 We Are Celebrating Our
75th Year In 2020

Don't miss any details. Click on the 75th graphic above to stay abreast of all the details about our celebration.

---
Search Our Website:
---
A Look Into Our Past...
Click here
to view a circa 1947 video of a confirmation service held here at Trinity Lutheran Church.
Through The Bible In One Year
All "The Way" Through, Together!
Click here to view or print this month's reading schedule.

Trinity's Shutterfly Page
Click here
to view pictures from past Trinity Lutheran Church events, such as our Time Capsule event, our Harvest Festival, Pastor Anna-Kari's installation service, Candy Cane Lane, Tamales y Posada and the Children's Christmas program and more.
Trinity Luthern Church and
School News
Click here to learn what our Quilters are doing to spread God's love throughout the world.

Click here if you need the free Adobe Acrobat Reader to view some of the pages listed above.
---
Our Guestbook

We are happy that you stopped by and we hope that you have enjoyed your stay. Before leaving, please take a moment to sign our guestbook. You can do this by clicking on

"Sign Our Guestbook"

. We would really like to hear from you. If you would like to read what other visitors have had to say, just click on

"View Our Guestbook"

. May God bless you and have a nice day!
---

---
people have visited our website since March 20, 1997.
---